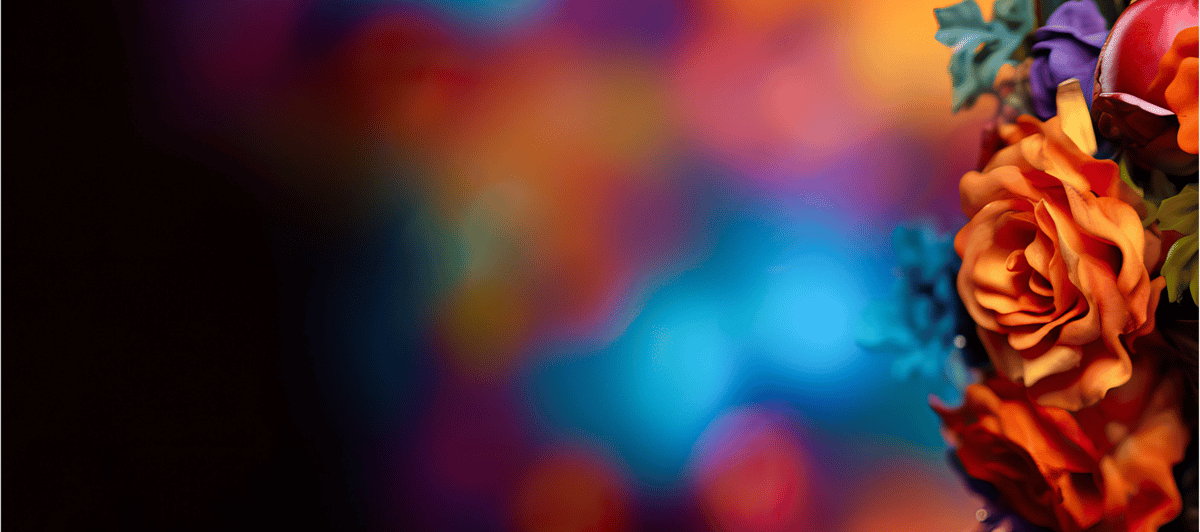 Embracing Dia de los Muertos at Casa Guadalajara: Honoring the Beauty of Life and Death
Embracing Dia de los Muertos at Casa Guadalajara: Honoring the Beauty of Life and Death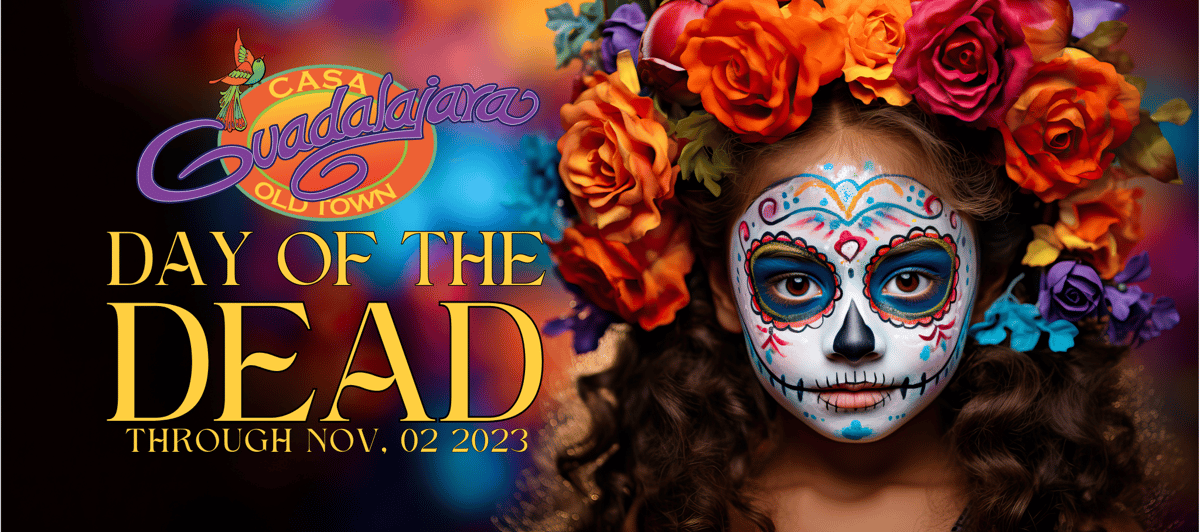 Casa Guadalajara, a restaurant rooted in Mexican traditions, invites you to join in the vibrant celebration of Dia de los Muertos, also known as the Day of the Dead. This cherished holiday, observed from November 1st to November 2nd, is a time to honor and remember loved ones who have passed away. In this blog post, we will explore the significance of Dia de los Muertos and how Casa Guadalajara embraces this beautiful cultural heritage.
Understanding Dia de los Muertos: Dia de los Muertos is a unique blend of ancient Aztec rituals and Catholicism. Rather than being a somber occasion, it is a joyous celebration that acknowledges the cycle of life and death. This holiday recognizes that death is a natural part of existence and provides an opportunity to remember and celebrate the lives of departed loved ones.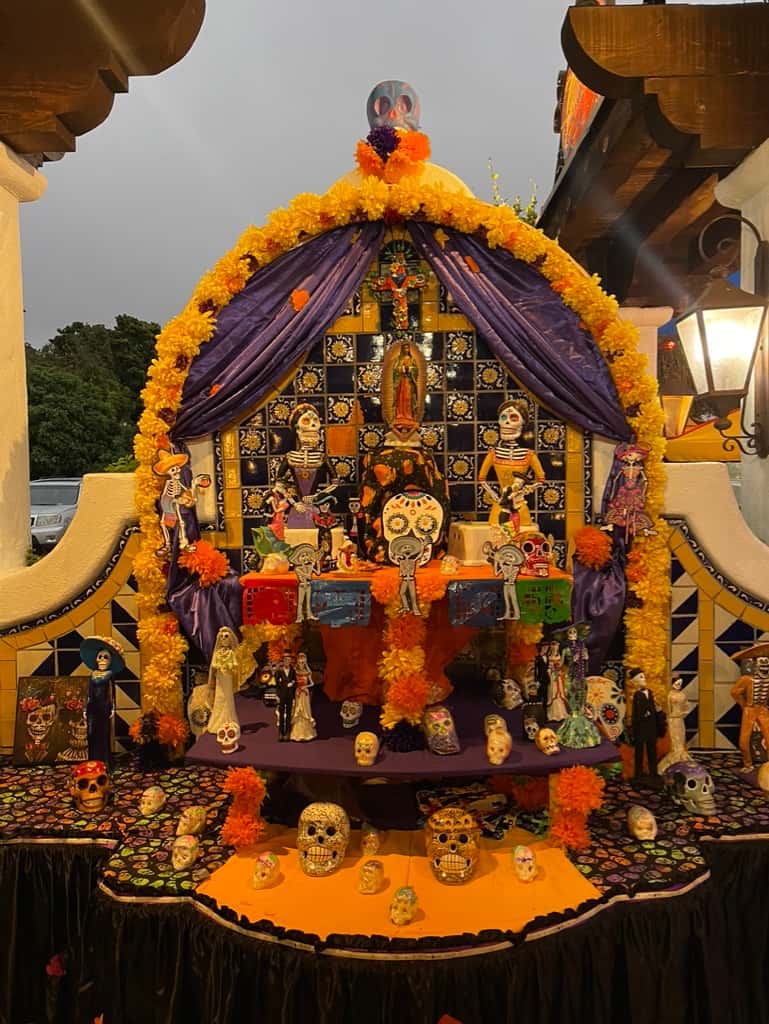 Creating Altars of Remembrance: At Casa Guadalajara, the centerpiece of Dia de los Muertos is the creation of altars, known as "ofrendas," adorned with vibrant marigold flowers, photographs, favorite foods, and cherished items of the deceased. These ofrendas serve as a spiritual bridge, inviting the spirits of loved ones to return and partake in the festivities.
Traditional Offerings and Rituals: During Dia de los Muertos, a vibrant and deeply meaningful celebration, families come together to honor their departed loved ones. Traditional offerings, such as pan de muerto, a deliciously sweet bread shaped like intricate skulls or crossbones, and sugar skulls adorned with vibrant and colorful icing, are carefully prepared and lovingly placed on the ofrendas. The ofrendas, beautifully decorated altars adorned with photographs and mementos of the deceased, create a loving and inviting space to remember and cherish their memory. As families gather around these altars, stories are shared, songs are sung, and heartfelt conversations unfold, strengthening the bond with their ancestors and creating a profound sense of connection that transcends time. Dia de los Muertos is a unique and meaningful celebration that celebrates the lives of those who have passed while reaffirming the enduring power of love and remembrance.
Community Celebrations: Casa Guadalajara hosts a range of exciting events and activities during Dia de los Muertos, inviting the community to come together and celebrate this rich cultural heritage. Festive parades, live music performances, traditional dances, art exhibitions, and face painting are just some of the highlights that create a vibrant and immersive experience for all.
Exploring Mexican Art and Crafts: Dia de los Muertos, also known as the Day of the Dead, presents a truly remarkable and extraordinary chance to not only honor and remember our departed loved ones but also to embrace the sheer brilliance and artistry embodied in Mexican culture. Next door to Casa Guadalajara at Bazaar Del Mundo, you will discover a mesmerizing display of intricate papel picado, breathtakingly adorned ceramic skulls, vivid textiles woven with age-old techniques, and an array of other traditional crafts that exquisitely capture the essence of this joyous and enchanting holiday. Immerse yourself in the rich tapestry of colors, patterns, and symbolism as you delve into the fascinating world of Dia de los Muertos, an experience that is sure to leave a lasting impression and deepen your appreciation for the beauty and craftsmanship that thrives within Mexican heritage.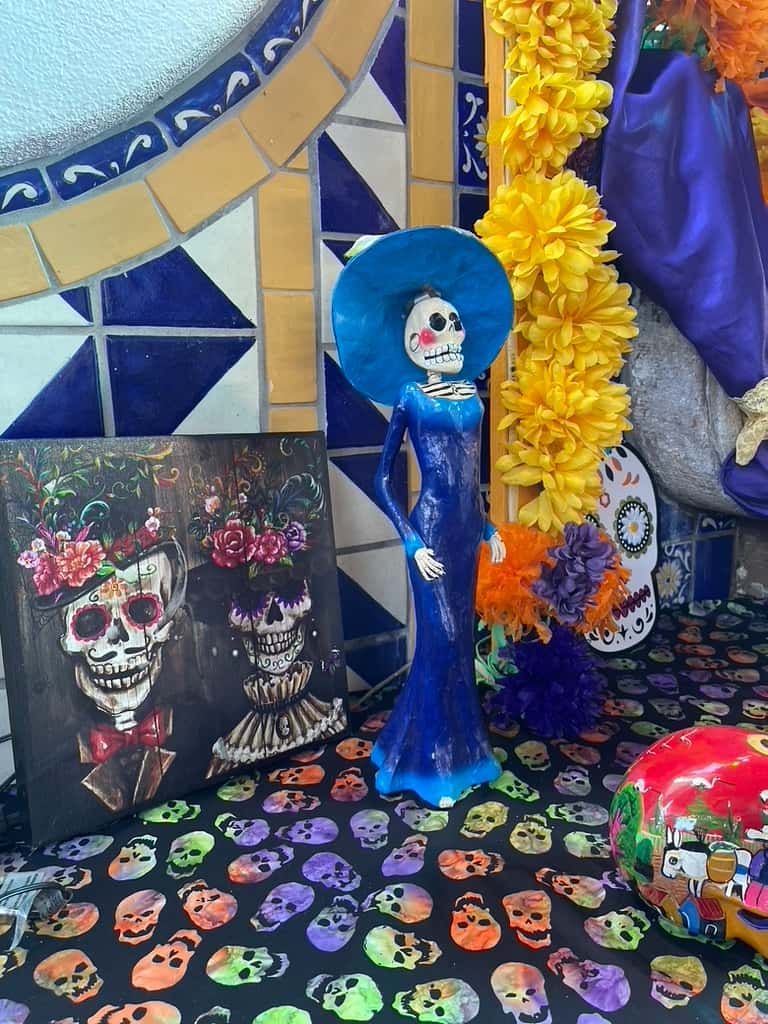 Welcoming All to Celebrate: Dia los Muertos, also known as the Day of the Dead, is a vibrant celebration deeply ingrained in Mexican culture. This cherished holiday, held on November 1st and 2nd each year, goes beyond cultural boundaries. It is a time to honor and remember loved ones who have passed away, celebrating their lives and the enduring connection we have with them.
Casa Guadalajara, an inviting establishment, warmly opens its doors to people from all backgrounds. Here, individuals can come together to not only participate in the colorful festivities but also delve into the rich symbolism and traditions associated with Dia de los Muertos. This inclusive space fosters a sense of community and understanding, encouraging people to connect with the spirit of the holiday in their unique way.
From vibrant altars adorned with marigold flowers and favorite foods of the departed to intricate sugar skull decorations and joyful music, Casa Guadalajara immerses visitors in the vibrant tapestry of this cultural celebration. It is a place where individuals can learn, appreciate, and engage, deepening their understanding of Dia de los Muertos and its profound significance.
Join Casa Guadalajara in embracing the enriching spirit of Dia de los Muertos, where love, remembrance, and celebration intertwine, transcending cultural boundaries and fostering connections that last a lifetime.
Dia de los Muertos is a vibrant and heartfelt celebration that invites us to honor and remember our departed loved ones. Casa Guadalajara embraces the essence of this beautiful holiday, offering a space for community engagement, artistic expression, and cultural appreciation. Join us in celebrating the profound connection between life and death as we honor the memories of those who came before us at Casa Guadalajara.
For more information about the Dia de los Muertos celebrations at Casa Guadalajara, please visit our website or follow our social media channels.