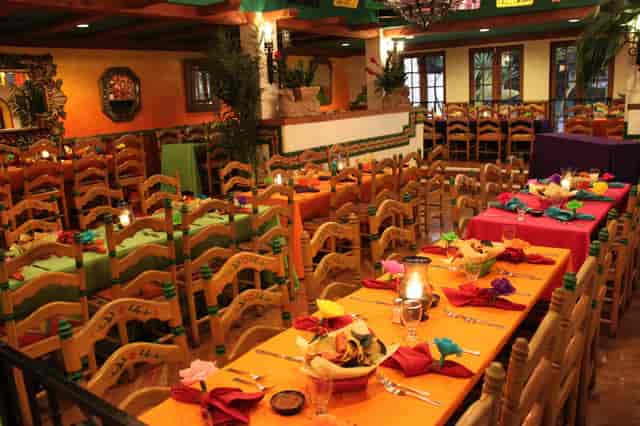 About Us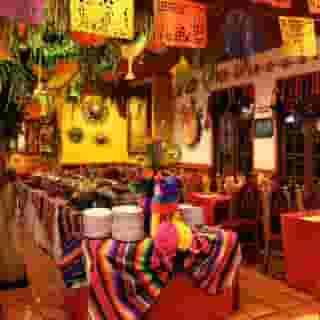 Mexican Restaurant Old Town San Diego
A vibrant and colorful entrance to Old Town San Diego, Casa Guadalajara has long been known for its festive décor, trumpeting mariachis, lush patios, "Birdbath Margaritas" and authentic Mexican cuisine.

The popular eatery shines in Diane Powers' Bazaar del Mundo Restaurant Group, which includes Casa de Pico in La Mesa, Casa de Bandini in Carlsbad and Casa Sol y Mar in Del Mar.

The vision for Casa Guadalajara began years ago, when Powers discovered that the owner of "Romaine's Guadalajara Grill," originally on this corner, intended to cut down a majestic, 300-year-old California pepper tree on the property to make way for a parking lot. Instead, Powers purchased the property in 1995 and established Casa Guadalajara – saving the tree and making it the dramatic focal point of the restaurant's festive courtyard.

From mariachis to margaritas, the Mexican city of Guadalajara is known as the birthplace of all things synonymous with "fiesta!" And in Old Town San Diego, the spirit lives on at Casa Guadalajara.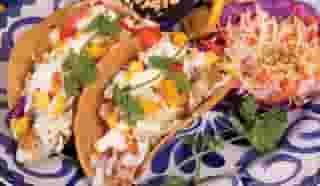 Fresh, Authentic Cuisine
Casa Guadalajara's extensive menu features traditional and contemporary cuisine, inspired by the regional villages of Mexico. Signature offerings include award-winning seafood dishes such as Ensenada Fish Tacos, Tequila Lime Shrimp, Chipotle Chile-inspired entrees and savory Salsa Quemada, as well as Pipian Verde, and Carne Asada Tampiqueña. With an emphasis on flavor and freshness, homemade Cilantro Lime dressing, salsas and sauces are made from scratch daily. We also encourage our guests to watch our delicious flour tortillas being handmade and served hot-off-the-grill.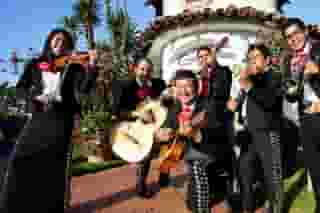 Sights and Sounds of Mexico
Our cuisine is presented with flair in beautifully detailed dining rooms and patios reminiscent of a welcoming Mexican hacienda. Our old wooden gates and doors, hand carved stone and tile fountains, colorful hand painted walls, wrought iron light fixtures, handmade Mexican furniture and folk art, and outdoor dining under our beloved, giant California pepper tree provide a very special dining experience for you and yours.
In addition to authentic food and décor, Casa Guadalajara brings the spirit of Mexico to life with lively performances from our mariachis. Diners are serenaded as these world-class musicians stroll through our dining rooms and patio, every evening from 6 to 9 p.m.

Let Casa Guadalajara's spirit transport you to Old Mexico today!
It's All About You
At Casa Guadalajara Restaurant in Old Town, we know you want a great experience that includes award-winning cuisine, incredible 5-star service, and all the sights and sounds of Mexico. That's what we deliver because at Casa Guadalajara Restaurant it's all about you! 

Whether it's an intimate, romantic dinner for two, a family party, or a company event for 100, we're here to serve you. We cater, too; from trays of our incredible food that you pick-up, or having our talented, creative team serving your guests in your home, office, or other chosen venue. Let us take the stress out of planning your next party or event. 

Find out more by clicking on the "Banquets and Catering" tab above. We're here for you! We're looking forward to seeing you, and giving you that memory-making experience that will have you calling Casa Guadalajara Restaurant your home for fun, fun, fun!